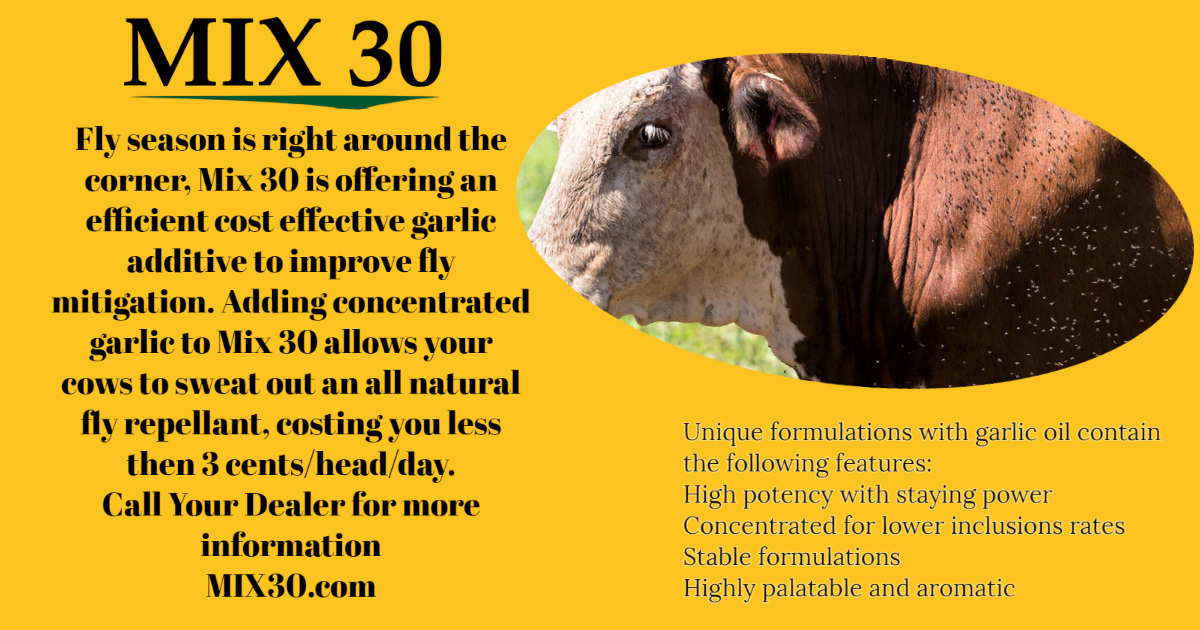 Liquid Garlic Oil Available from your dealer. Use the FInd Your Dealer tab at the top of this page and order your liquid garlic today!
Start using Mix 30                                            Click here to find your dealer.
What is MIX 30?
MIX 30 Liquid Feed is a "high energy" protein supplement created from a combination of corn and soy based   co-products. This proprietary blend of ingredients results in a palatable, consistent, nutrient-rich product that supplies a combination of both protein and energy for all ruminant diets.
MIX 30 SHOULD BE IN YOUR NUTRITIONAL PROGRAM.
You get paid by the pound and for genetics. Bringing your herd to their full genetic potential and putting pounds on   should be your objective. Listen to producers who have been feeding Mix 30 they will tell you the advantages from a huge time savings all the way across the scales!
Get to know a dealer near you. Use the convenient dealer locator and give them a call. They can help you understand the challenges you are facing PLUS they can connect with you on our Social Media platforms. It's more than just a feed sale; we are there for you.
read more